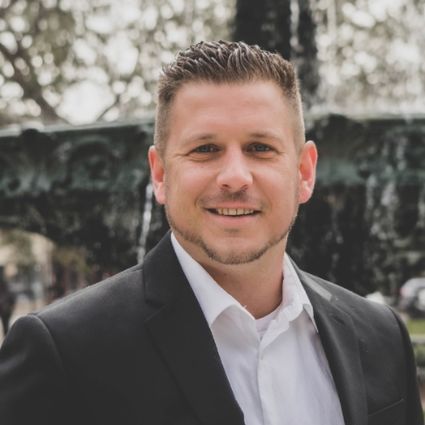 Owen Gill
Managing Partner/Head of Recruiting JPAR Coast and County Mobile
About Owen
Owen Gill is the Managing Partner and head of Recruiting for JPAR Coast and County. He runs the operations for the Mobile branch and is the Senior Trainer for KV Core in the JPAR Coast and County offices. Along with his wife Adrienne Gill, they run the very successful The Gill Realty Group team which covers the Mobile and Baldwin County areas. His goal is to build a highly productive brokerage and takes a personal interest in the success of each of his agents on the roster. The "No Agent Left Behind" motto is the lifeblood of JPAR Coast and County and Owen lives this on a daily basis.
Owen has a background in the military where he recently finished up as a Company Commander for the Alabama National Guard where he proudly served for 12 years. He also was a project manager in the world of Telecom where he oversaw the expansion of 4G with Verizon and AT&T.
Owen and his wife Adrienne have 3 wonderful children, Evan(18), Madison(17), and Colton(12). When they aren't selling Real Estate, they are typically found at baseball and football fields or basketball courts supporting their kids. Owen loves traveling and is a diehard Dallas Cowboys fan and loves sports of all kinds in his free time.