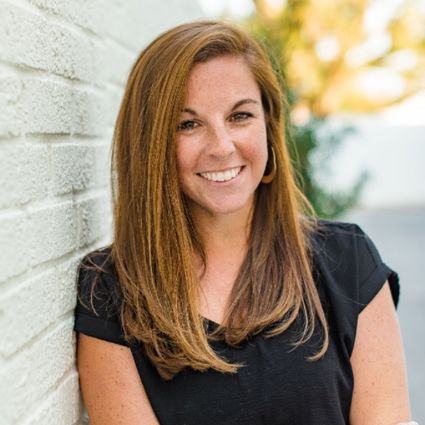 Kendall Wahlert
Managing Partner/Broker JPAR Coast and County Fairhope
About Kendall
Kendall is currently the Qualifying Broker and Managing Partner of the JPAR Coast and County Fairhope office. As the Broker she will tell you that Culture, Training, and showing the agents how to leverage their business to have a life worth living is what she loves best.
Kendall was born and raised in Columbus, GA and describes it as a "big town with a small town feel." She was a true tomboy from the moment she could walk, longing to spend time outdoors with her friends. She loved to ride horses and get dirty with her four-wheeler in the mud. She was also a very gifted softball player. A sports reporter for her local paper proclaimed her to be "best shortstop in the city."
Kendall knew since she was 16 years old that she wanted to be a Realtor. It was at that young age that she developed a fascination with real estate, so much so that she and her mom would often visit open houses on the weekends. She especially liked to tour new construction model homes and became a student of the different floor plans. Kendall would eventually attend both the University of West Georgia and Columbus State University in search of her professional calling in life. Yet, the real estate bug would continue to nag at her, until March of 2005 when she became a licensed real estate agent at 20 years old.
Kendall began her real estate career at GMAC Metro Brokerage in Atlanta, GA and then spent 6 years working for the local Remax office in Columbus. Her husband's work would take them to Montgomery, AL, where she was quickly recruited to be the Team Leader for Keller Williams Realty, which led her to cross paths with Diana Will at the Keller Williams Family Reunion in Dallas, Texas in 2012. As fate would have it, her husband's job would relocate their family yet again to the Fairhope area, where Diana Will and the Jason Will Real Estate Team are based. She ran the Jason Will Real Estate Team to it's best year ever in 2017 leading them to sell $85 Million in home Sales that year. Today, she is one of the top selling agents in our local Alabama Gulf Coast area helping sellers and homebuyers accomplish all their Real Estate needs. Kendall provides her customers with the best service around making real estate a relaxing experience.
Kendall has absolutely fallen in love with Fairhope and claims that "it felt like home" from the minute she arrived. She describes her adopted home as a great place to raise a family, with great schools and lots of outdoor activities for her two young children, Kaden and Peyton, to enjoy. She also appreciates the fact the area is very safe, as well as the strong community feel.